---
This Report covers the major reasons RSS will become very important on the web.
Is Your Site Ready For RSS?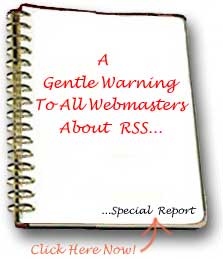 **** How To Prepare Your Site For RSS - FREE GUIDE ****


Enter your name and e-mail below to receive our handy Step-by-Step guide on how to optimize your site for RSS.
All For Free! Just use the form below to get all the latest RSS News and marketing tips.
Your details will be respected! Your e-mail will
not be sold or rented to any third party.

Find out how you can Build Your List by Placing this simple link on all your Web Pages.

© Copyright - 2004-15 All Rights Reserved.